Derek Jeter and Jorge Posada partner with The Estates at Acqualina to help hurricane victims in Florida and Puerto Rico
Share
Jules Trump, Owner and Developer of The Estates at Acqualina, an ultra-luxury residential development in Sunny Isles Beach near Miami, has partnered with Laura and Jorge Posada and Derek Jeter to help families affected by last year's major hurricanes.
Existing furniture and other household items from the site where The Estates at Acqualina is being built will be donated  to the Posadas' designated charity, Foundation for Puerto Rico,to assist island residents affected by Hurricane Maria, and to Jeter's Turn 2 Foundation, to assist families who have relocated to Miami from Puerto Rico, and to residents of the Florida Keys affected by Hurricane Irma.
"The Estates at Acqualina is donating everything from beds, dressers and tables and chairs to lamps, refrigerators, microwave ovens and flat-screen TVs," said the Posadas. "All the furniture will be delivered to families in the beginning of 2018, and we are confident that we will truly make a difference for thousands of families in need."
Added Jeter: "The furniture that The Estates at Acqualina has donated will do an enormous amount of good for families affected by the recent hurricanes in the Florida Keys, as well as those who were forced to relocate from Puerto Rico to Miami. The Turn 2 Foundation is proud to help with this effort, and we thank the team at The Estates at Acqualina and the Posadas for their allowing us to be a part of it."
The majority of the furniture being distributed by Turn 2 will go to the Miami Dade College Foundation, which has an initiative to help families who were forced to relocate from Puerto Rico to Miami. The two Foundations are working together to ensure that these kids are still able to receive an education. Turn 2 Foundation will also be donating a total of $100,000 toward the relief efforts.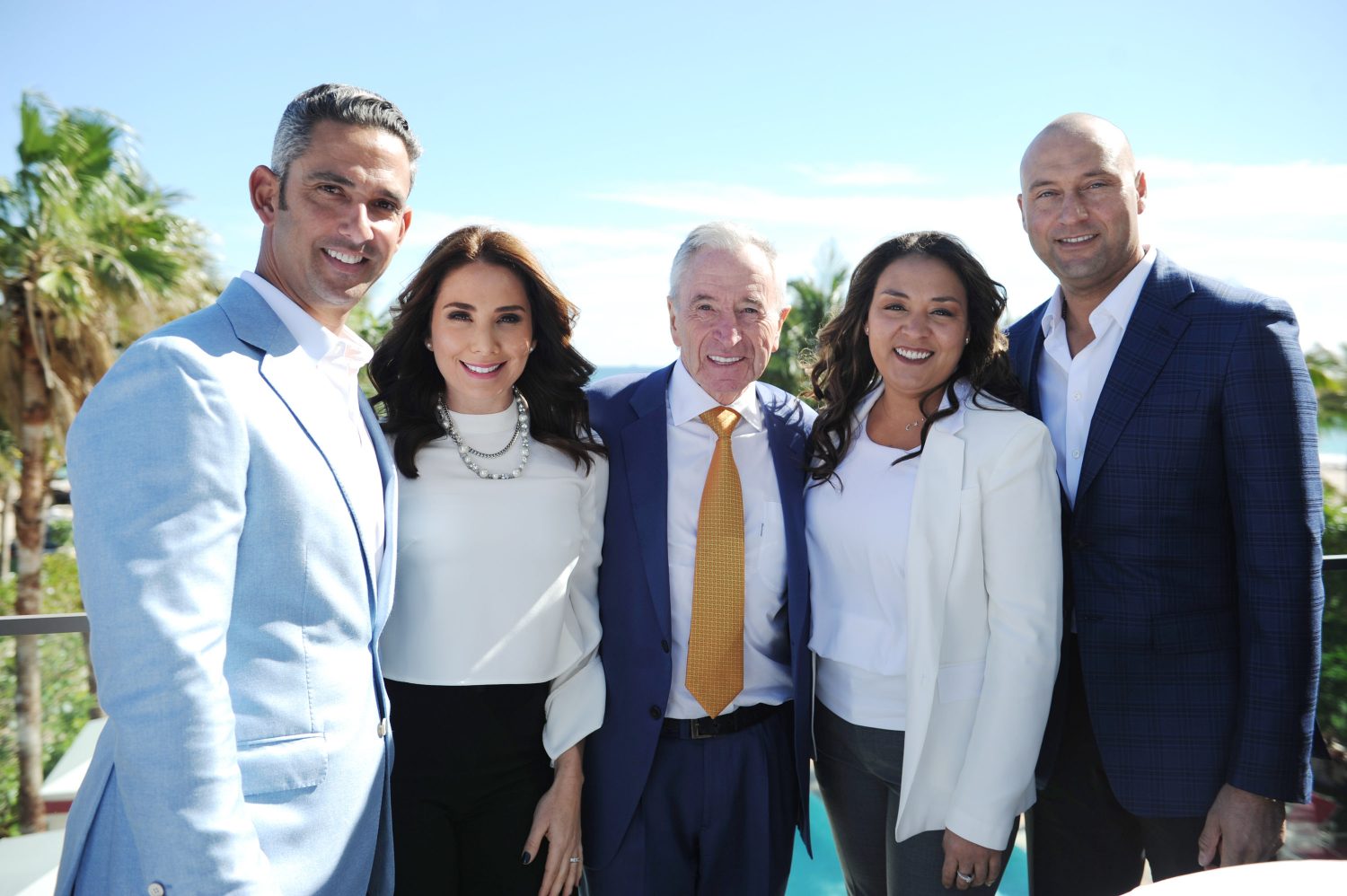 Derek Jeter and Jorge Posada share Babe Ruth's love for Acqualina
"Laura and Jorge Posada have been at the forefront of the efforts to raise money and deliver essential supplies to the people of Puerto Rico since the hurricanes, and Derek Jeter will be helping families here in South Florida," said Trump, no relation to the U.S. president. "Interesting to note that Derek and Jorge are not the first Yankees to put this property on the map. During its prime, this property was famously known as the preferred vacation spot for a young baseball player named Babe Ruth. It's only fitting that these two modern day New York Yankees legends are continuing a Yankees tradition here by leading us all in an act of community service consistent with the values of their organizations."