Florida Condo Developer Takes Out Miami Area's Biggest Construction Loan in Years
Share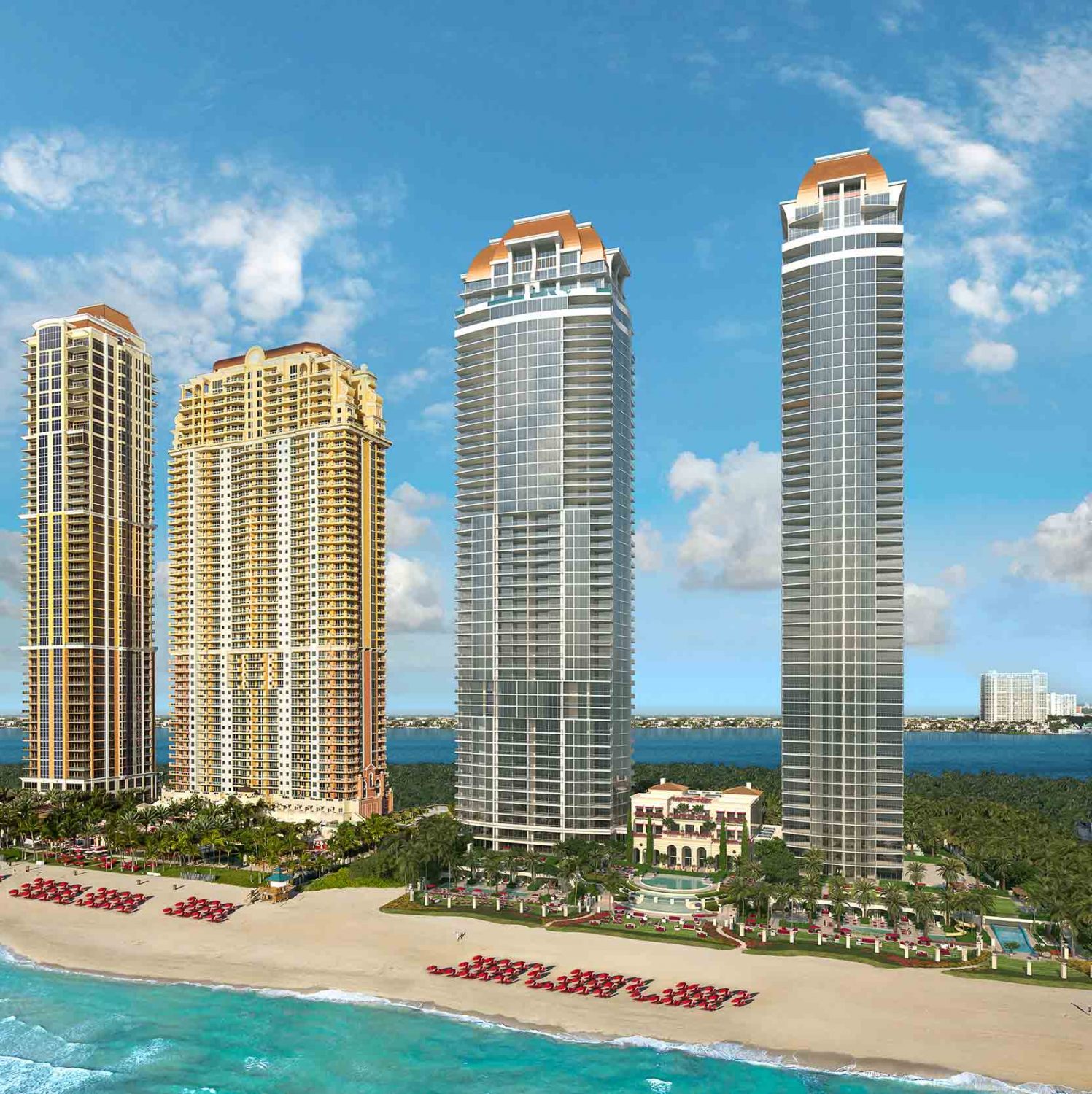 The Trump Group — no relation to the president — has landed a $558 million construction loan for a South Florida condominium project, one of the biggest such deals in an area where many towers have been put off because of oversupply concerns.
The loan will fund the portion of the $1.5 billion, two-tower oceanfront project — Estates at Acqualina in Sunny Isles — that isn't financed by presales and equity, according to Jules Trump, one of the development company's founders.
The Trump Group — led by Jules, his brother Eddie and Jules's wife Stephanie — has built an ultra-luxurious empire around South Florida over several decades. The family has no association with the U.S. president, but Donald Trump sued them in the 1980s in New York State Supreme Court to prevent them from using their surname for business purposes — a case he eventually lost.
Sales started at the Trump Group's Sunny Isles project in 2015, but the timeline was pushed back slightly as the market became 
saturated
 with condos and demand missed expectations. But Jules said purchases picked up again, spurring the decision to forge ahead with both towers.
"I look at the trend of business that's coming in," Jules said in an interview from Sunny Isles, "and it gives me a great deal of confidence."
The developers broke ground in May at an event that featured skydivers and a marching band. The completed project will have 245 condos, with penthouses priced as high as $35 million. About 65 percent of the first tower's units have been purchased, but for both buildings together, the share is under 40 percent. Typically, South Florida developers have been seeking a significantly higher threshold before breaking ground.
The loan is the biggest of its kind for a condo project in Miami-Dade, at least in the current cycle, according to Tony Graziano, a senior managing director with Integra Realty Resources.