Inside The 2018 Haute Residence Luxury Miami Real Estate Summit at Estates at Acqualina
Share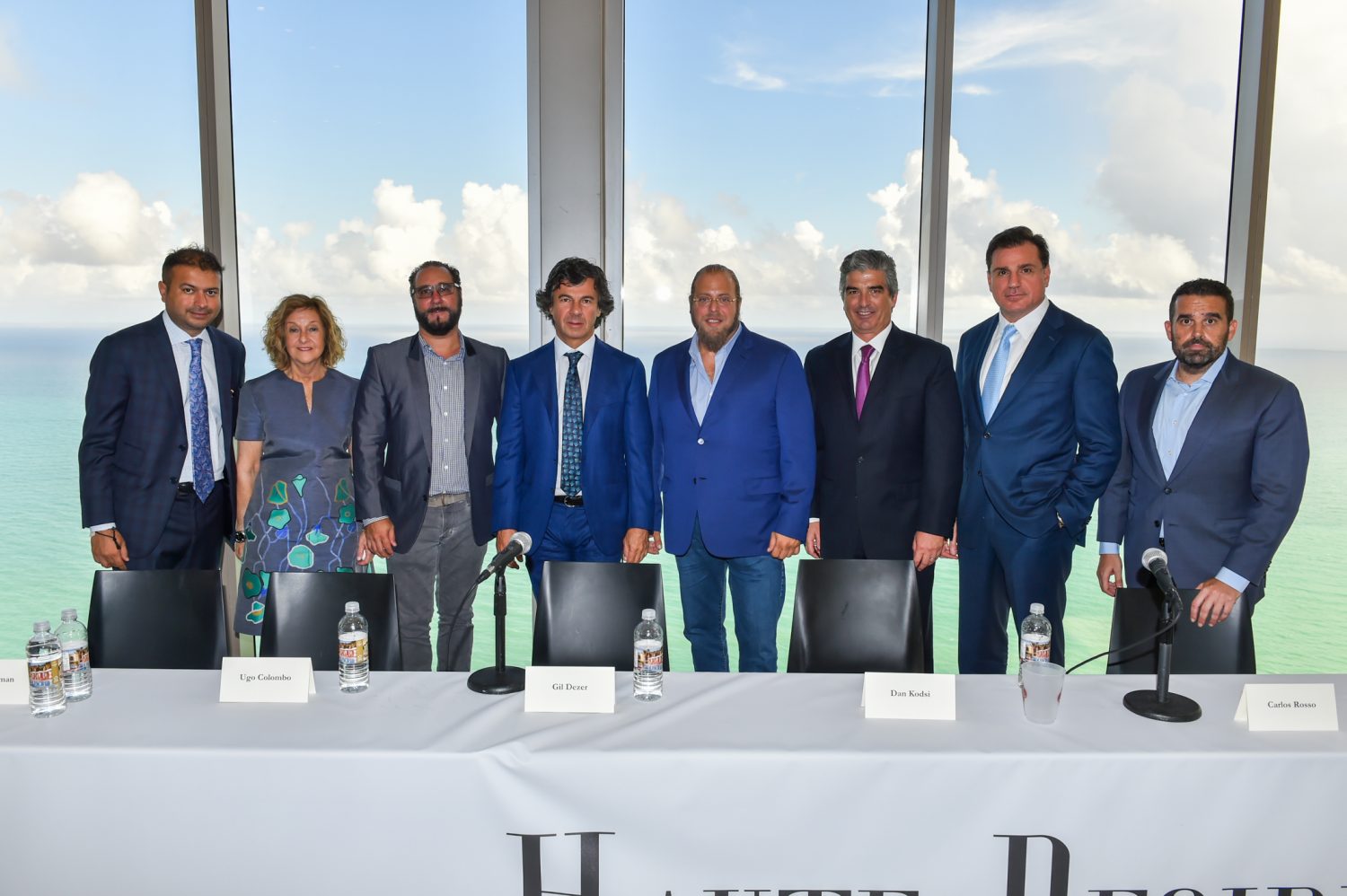 Haute Residence's annual Luxury Miami Real Estate Summit took place on November 13 at the Estates at Acqualina in Sunny Isles Beach joined by the top real estate tycoons of the Magic City. The elite networking event connected high-end buyers, sellers and industry peers with Haute Residence's prestigious panels of "National Power Brokers," "Miami Power Brokers" and the "Titans of Miami 'East Coast Kings.'" After each panel discussion, Trump Group's President of Sales Michael Goldstein gave a tour of the property's sales gallery where guests watched a video of Estates at Acqualina and Mansion at Acqualina's sprawling, state-of-the-art amenities, finishes and services offered.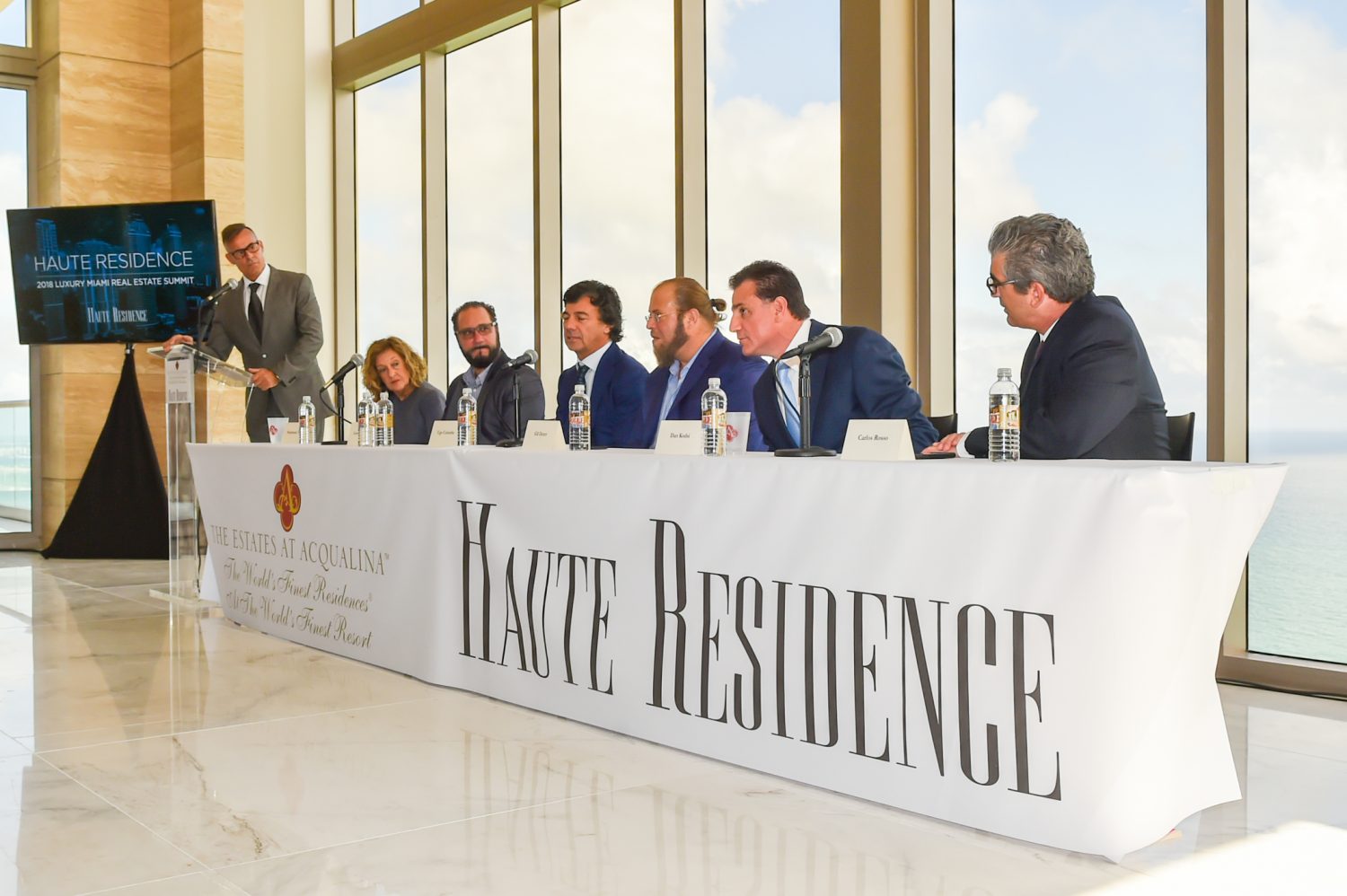 The summit kicked off with "Titans of Miami 'East Coast Kings'" panel moderated by Fox News contributor Edward Woodson. Jules Trump, Louis Birdman, Ugo Colombo, Gil Dezer, Dan Kodsi and Carlos Rosso sounded off on the evolution of the Miami skyline, the future of the residential real estate market and why South Florida is pushing towards more vertical living. The visionaries behind key residential developments like One Thousand Museum, Estates at Acqualina, PARAMOUNT Miami, Residences by Armani Casa and the Porsche Design Tower, gave insight into how they have revolutionized Miami's residential vertical developments with state-of-the-art design and amenities.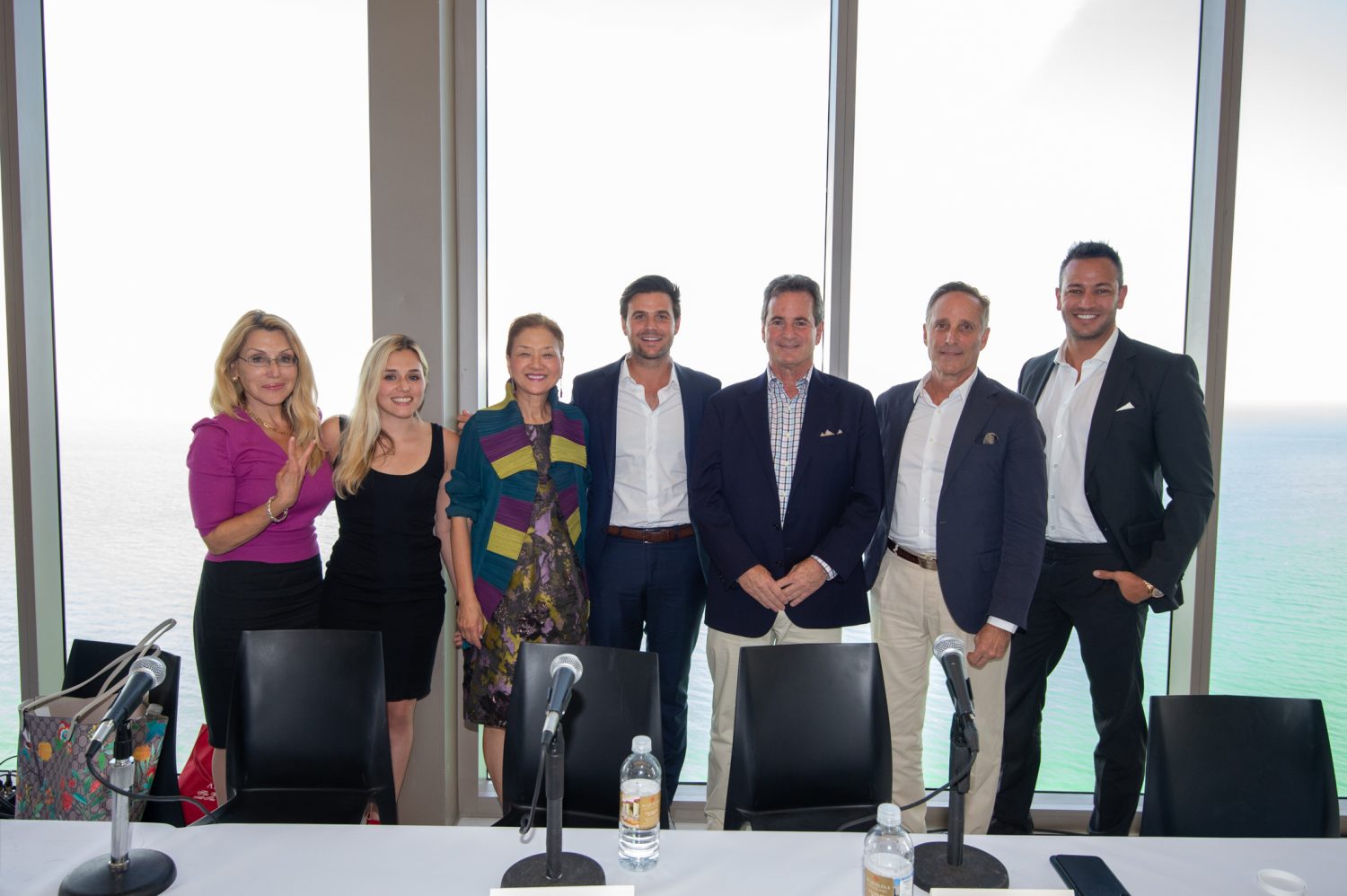 Next, the "National Power Brokers" included Dolly and Jenny Lenz, Olivia Hsu Decker, Gary Feldman, Richard Steinberg, Santiago Arana and President of ONE Sotheby's International Realty, Daniel de la Vega. Moderated by Strategist Seth Gordon, the top brokers from key national markets discussed the latest market trends, conditions and developments in the luxury real estate market. The panel focused on the current state of the market, with the fear of an upcoming dip in the market due to the oversaturation of product. While each panelist agreed that it is hard to generalize each market with a 'yes' or 'no' answer to that, most agreed it is how you handle and pitch the ups and downs of the market to your client. "it is not a buyers market or a seller's market. It's an opportunity market." Olivia Hsu Decker said.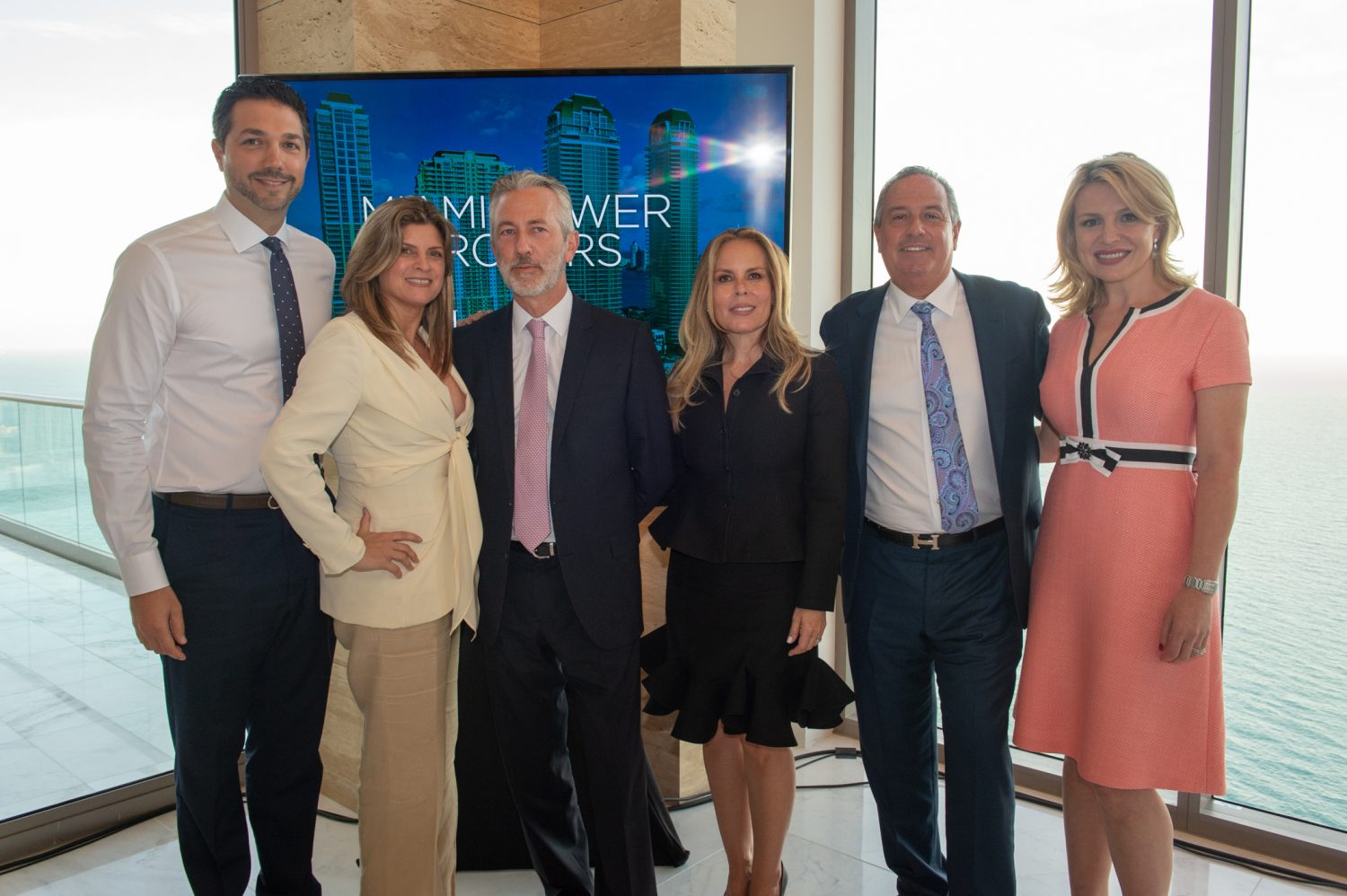 Finally, the third panel highlighted Dora Puig, Audrey Ross, Lourdes Alatriste, Jeff Miller, Jorge Uribe, Senada Adzem and Michael Goldstein as the "Miami Power Brokers." Moderated by Strategist Seth Gordon, the panel focused on the magic city's luxury real estate market trends. Highly-renowned as Miami's most powerful brokers, each panelist focused in on their respective markets as they discussed the luxury buyer client relocating to South Florida. While the preference in property, whether a penthouse, waterfront home or a single-family home in Boca Raton differs from client to client, all panelists agreed the market has seen a shift from international buyers to more domestic buyers — something they credit to the relatively inexpensive taxes in Florida.