This Beachfront Paradise Will Debut Avra Miami—And a Lobby Designed by Karl Lagerfeld—This Year
Share
Acqualina Resort & Residences, an expanding hospitality enclave currently home to 98 luxurious hotel rooms and 188 residences, is widening their cultural reach this year by bringing in highly sought-after culinary and artistic talent. They will debut Avra Miami Estiatorio as the anchor to their new, 45,000-square-foot entertainment complex, better known as Villa Acqualina. This will be the fourth Avra restaurant in the U.S.—the Greek fixture on the New York fine dining scene has two Manhattan restaurants and an LA outpost. The restaurant and Villa Acqualina are the headliners this year for the idyllic hotel and residential community in Sunny Isles, Florida at The Estates at Acqualina coming this summer.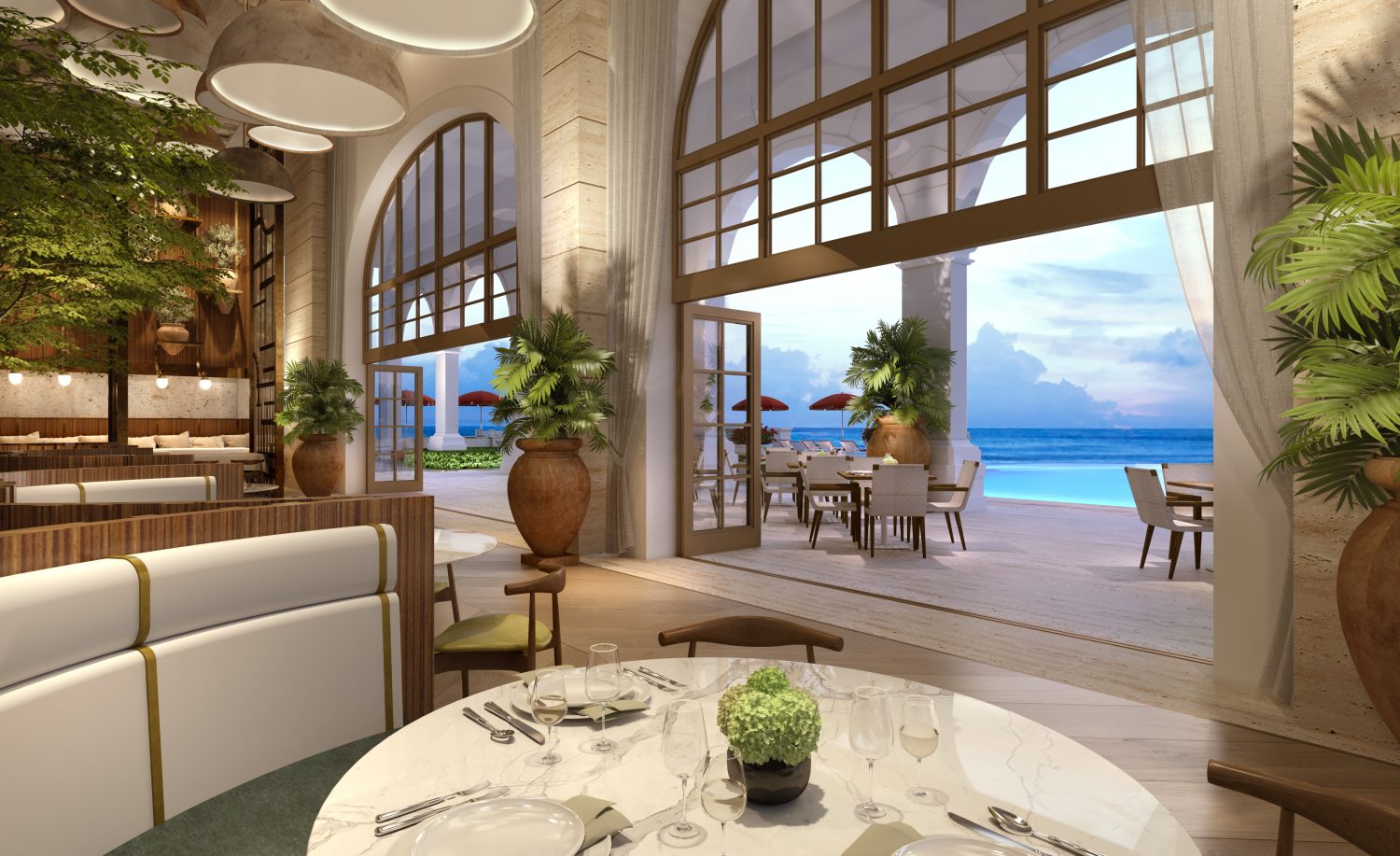 Jules Trump, the owner and renowned real estate developer behind Acqualina—no relation to President Donald Trump—lit up as he explained the concept behind Villa Acqualina. In addition to the entertainment villa's main event, Avra Miami Estiatorio, there will be family-focused entertainment on the first floor. "We call it 'circus maximus' and we'll have ice skating, bowling, a movie theater, an arcade, and a room for smaller kids," said Trump.
But as you move to the second floor of the entertainment complex, it skews more adults-only, with a speakeasy exclusively open to Acqualina residents. The third floor will be a party room, and the fourth floor, a gym. "And as a result of coronavirus, a lot of people now like working out outdoors, so we're doing three outdoor gyms," said Trump.
Related: Miami's Most Luxurious Hotels
The piece de resistance, a source of excitement for both Trump and Avra Group, is the new infinity pool flanking Villa Acqualina.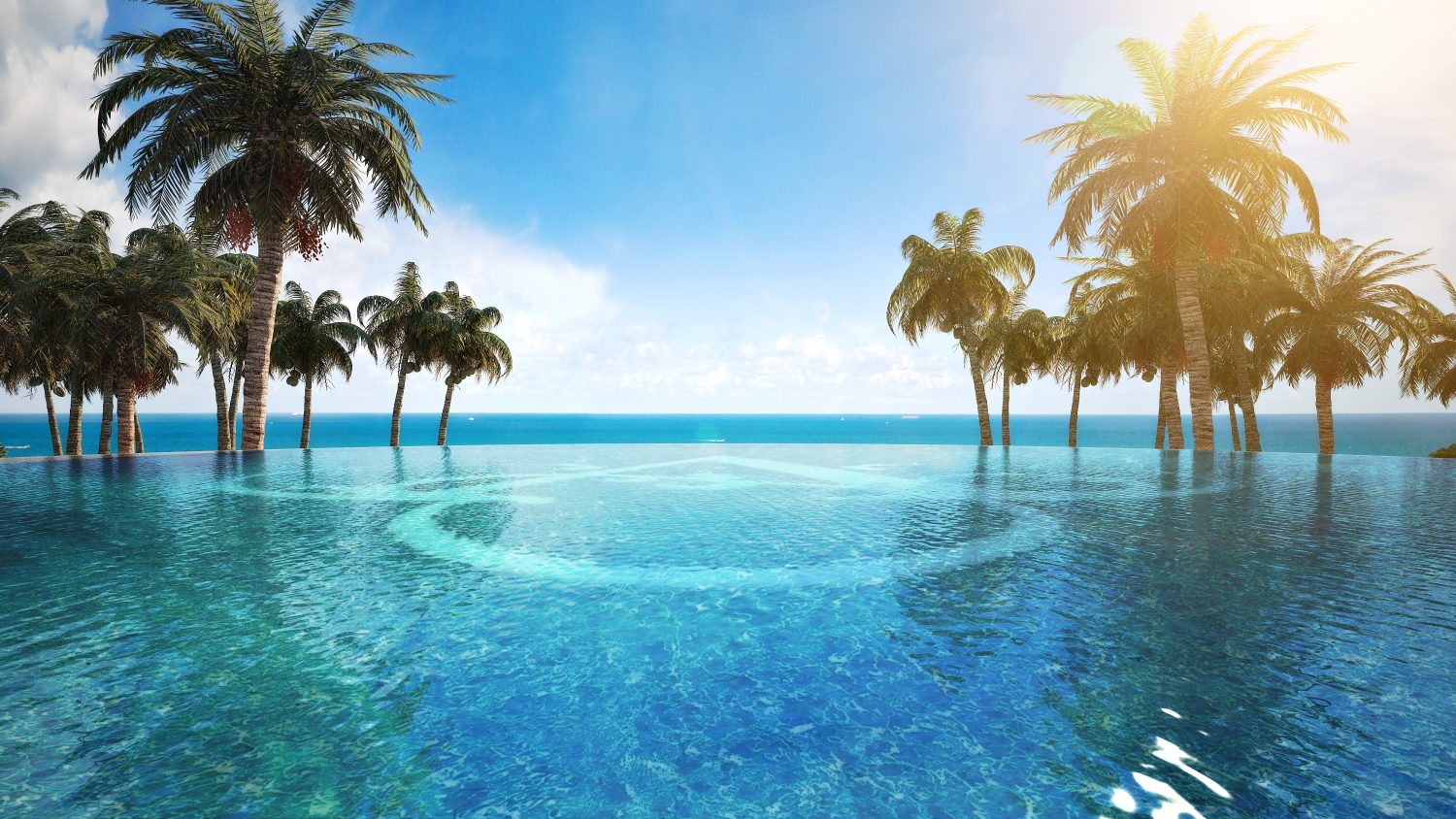 "If you walk out of the Avra restaurant, immediately there you have this beautiful infinity pool, and you get the feeling that it's integrated into the ocean," said Trump. "So, we're making that a major feature. You'll have the feeling of the ocean being brought into the restaurant, so to speak."
Villa Acqualina anchors the new Estates at Acqualina, which will feature 248 new luxury residences across two beachfront towers. The first tower is set to open in August 2021, and each residence (with prices starting at $4.6 million) has ocean views; "We focus very much on making the beach part of every experience," said Trump.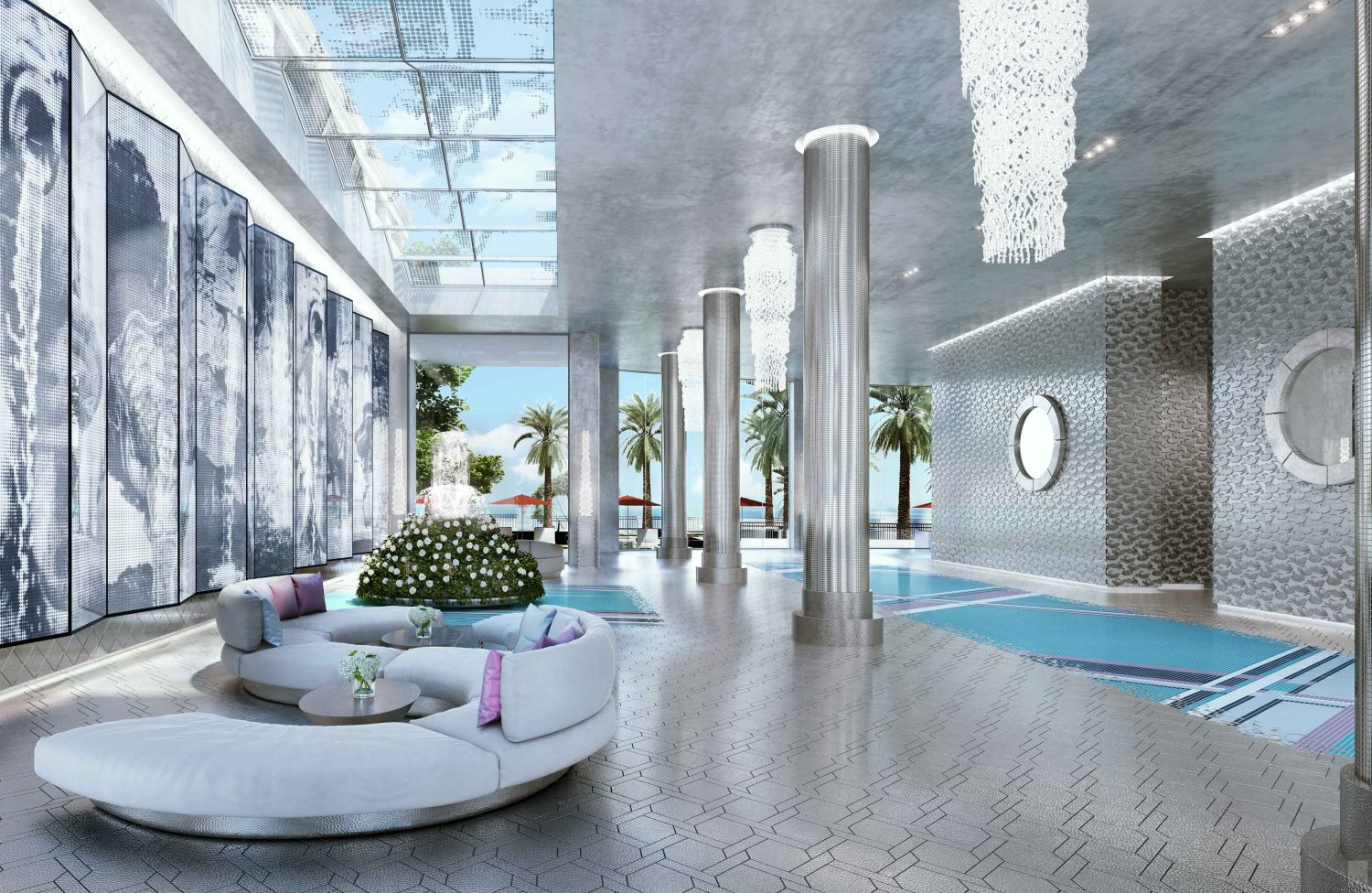 South Tower, opening in August, will feature the lobby designed by the international design icon Karl Lagerfeld. And to hear Trump tell it, watching the artistic process has been almost as creatively revelatory as the lobby will be when it debuts.
"You know, this thing was astonishing. The lobby is incredible, the floor is beaten aluminum tiles, the walls have swans on them—silver, metallic swans," said Trump. "But then, the highlight, as you walk into the lobby: [Lagerfeld] did a series of photographs on the fountains in Rome—Trevi, all the famous fountains—and these were compiled into a 10 foot x 62 foot long series, a compilation of pictures on glass. It's amazing."
Related: Iconic Karl Lagerfeld Design Moments Through the Years
Trump and the development team have only seen the fountain series printed on vinyl thus far, and already find the artistry astounding. "Working with Lagerfeld was quite a trip—he was amazing," said Trump. "He was into such detail, for instance, the walkway is done in a mosaic made to resemble a Moroccan rug. And it's even got the faded parts, like an old [woven] rug. One day, he shows up at a meeting and he brings a mug, light turquoise in color, and says 'this is the exact color I want for the tile.'"