Trump Group inks $600M contract with Coastal to build Estates at Acqualina, largest ever for condos
Share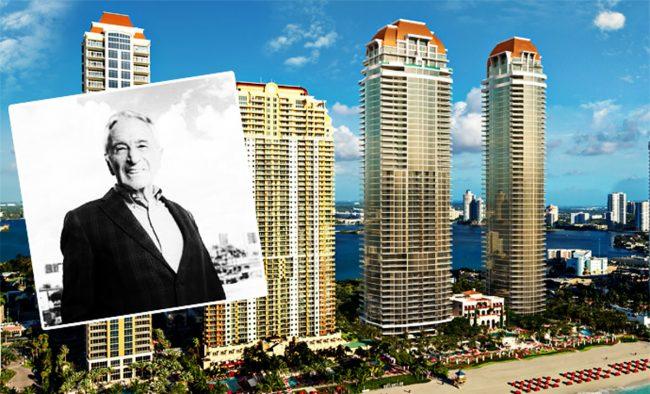 Trump Group has inked a $600 million contract with Coastal Construction to complete both towers and the amenity villa of The Estates at Acqualina in Sunny Isles Beach, The Real Deal has learned.
The contract, signed Thursday and announced at TRD's Real Estate Showcase & Forum, ranks as the largest ever for a condominium project in South Florida.
Earlier this month, Trump Group, led by Jules and Eddie Trump, scored a $558 million construction loan from Bank OZK. That also marked the largest condominium construction loan ever in Miami-Dade County. The $558 million loan includes a $71 million mortgage the developers received last year from Little Rock, Arkansas-based Bank OZK, formerly called Bank of the Ozarks.
Jules Trump said construction is beginning immediately on both 50-story towers of the $1.6 billion project at 17901 Collins Avenue, including on the second tower, whose sales and construction had been put on hold in 2016 amid a slowdown in the market.
"We're very excited to move forward building the world's finest residences," Trump said.
The Estates at Acqualina's 245 units are now 65 percent pre-sold, he said. Sales are largely from domestic residents from the Northeast, a contrast from previous projects where the development group has seen more foreign buyers.
Condos are priced from $4.2 million to $14 million with penthouses priced up to $35 million. Units will range from 2,917 square feet to 9,000 square feet, and from three to seven bedrooms. The project will also feature three single-family homes. Completion is expected in late 2020.
The development will feature common areas created by fashion and design icon Karl Lagerfeld.
The Estates at Acqualina will also include 50,000 square-feet of amenities including a spa and fitness center with a boxing ring, an ice-skating rink, bowling lanes, a New York trader's room, movie theater, golfing and Formula One simulators, children's playroom, a speakeasy and cigar lounge. A restaurant will be announced later this year.